A news item about Switzerland denying citizenship to two Muslim girls who refused to take school-required swimming lessons because there would be boys in the pool caught my eye this morning. It's a cultural and not a religious issue from Switzerland's viewpoint. It turns out that people can also be denied citizenship for walking the streets without greeting people they encounter. The Swiss expect a certain amount of conformity and uniformity among their citizens which is a bit surprising for a country with four official languages.
That reminds me of my first visit to Switzerland in 1986 or 1987 and being taught how to give a proper greeting. I got the greeting from strangers on the street and returned it as well as I could. Here is a little screen shot of the explanation on expatica.com, a website about expat living around the world.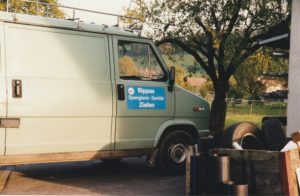 That late 1980's trip was an exciting business trip, my first to Europe. But it was greatly surpassed in 1995 when my wife and I visited Switzerland under the guidance of a young French speaking Swiss citizen with whom we had become friends at St. Paul's International Lutheran Church in Tokyo. That trip included Ziefen, the hometown of the first of my wife's Repass ancestors to come from Switzerland to the USA. He was a Protestant pastor caught up in the turmoil of the reformation and had to find a new place to live. We found and had refreshments with distant cousins, German speaking Swiss, and depended on our French speaking Swiss host to translate. My wife's maiden name was Repass, but the Swiss spelling remains Rippas. The family was in the plumbing business when we visited, their van parked in front of the house.
And we visited the church Pastor Rippas came from, The Church of St. Blasius, which dates from the 14th Century, a former Catholic church turned Protestant. We were fascinated by the centuries old art that had been whitewashed and built over by the Protestants.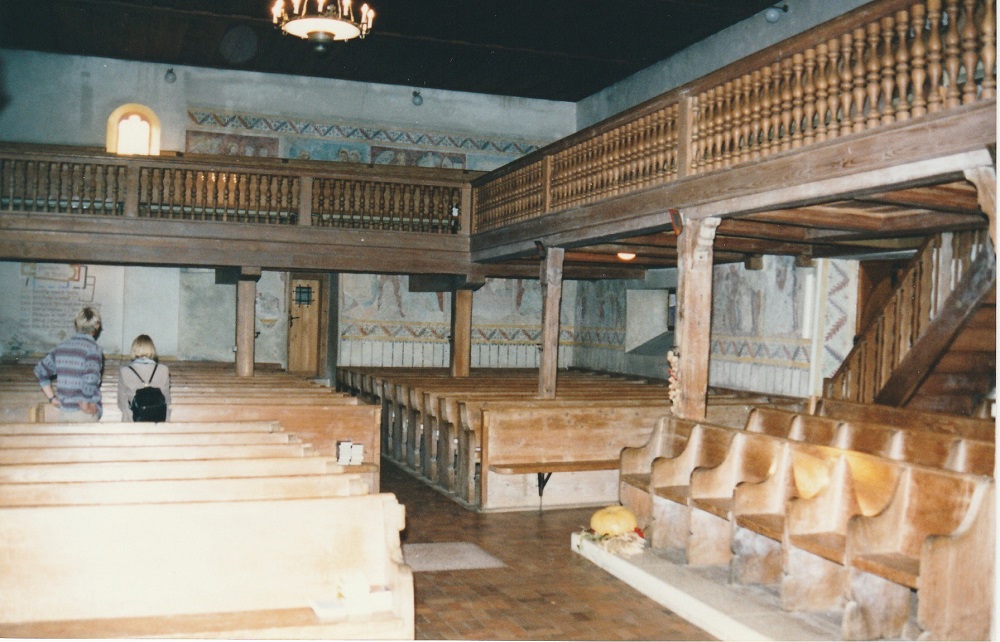 The only thing this post has to do with any common theme of my blogs is the cultural difficulties of trying to fit the United States of America into the mold of small European nations with long histories, strong common traditions, small sizes and populations, and little ethnic or religious diversity. I'm not suggesting we have nothing to learn from how those small countries address issues, but just that we can't impose the same solutions on the descendants of the rag tag bunch of hardy and independent folks from a diversity of nations and backgrounds who immigrated to the New World and have made their homes in states as varied in culture and geography as Alaska and Florida, Vermont and Arizona, California and South Carolina.
The same website I mentioned above, expatica.com, has a page with a list of 35 interesting facts about Switzerland. What are we to think of a country that requires military service of all males over 18 and lets them take their military rifles home at the end of their service but also exercises government control over the naming of children and outlaws keeping a single guinea pig as a pet? Having only one guinea pig with no companion of the same species is considered abuse. Check out the 35 facts, many of which will be surprising. No head of state, for example. And every entrance to the country mined with explosives for immediate destruction of bridges, tunnels, and highways in case of threats of invasion.
It would be a great thing to be a Swiss citizen, but if you plan on becoming one, please be prepared to conform and obey the rules. They won't put up with any nonsense.
You can peruse a handy comparison of the two countries, USA and Switzerland, here.